From Magdalena Bay, we drove to Loreto. On the right is a driving-drawing (colored when we stopped). I really, really want to be able to draw it the car. Not only does it open up so much drawing time, but there are also experiences and vistas that are only as-you-drive that I want to capture. Like the unending cacti and purple mountains, and ever so often, a bird atop a cactus. sadly, I made myself totally carsick just with the little bit of the line-drawing on the right. So I guess car sketching is out for me.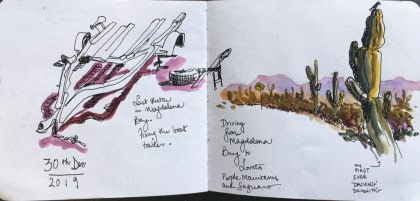 Loreto is a charming, sleepy pueblo mágico with the very first of the California missions.


I sketched it a few times over our 2 days there.


We did a good bit of lazing around in Loreto, which is why I have these sketches to record it.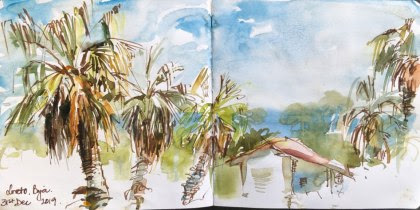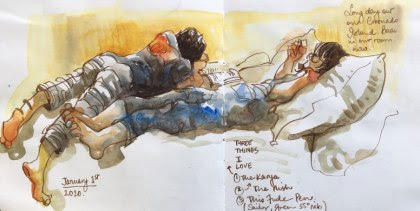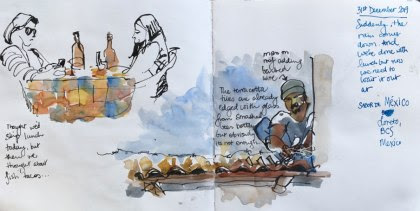 And a lovely morning birding with Tom of BCS Birds.  I filled a good spread with the names of everything we saw that morning.

If you missed them so far, here are posts from Part 1, Part 2 and Part 3 of the trip.